We are creative performance agency
True Localization Over Mere "Direct Translation"
Most foreign companies who are about to enter the Japanese market are not aware of the importance of localizing their websites to appeal to the hearts of Japanese consumers. One example of this is that many foreign enterprise websites frequently use character font and size types unfamiliar to people in Japan. Even something as simple as font and size can appear somewhat strange and confusing from the viewpoint of Japanese consumers, and that can result in unintentionally leaving such consumers with the impression that they are reading information about an unreliable company.
Any foreign company on the verge of venturing into Japan, regardless of its level of success or the superiority of the services it provides, needs to perfectly localize its website to serve as its representative face for Japanese viewers, for failure to do so can lead to unforeseen damage to that company's brand image.
Le Grand helps and support to accentuate the true essence of "company face" websites.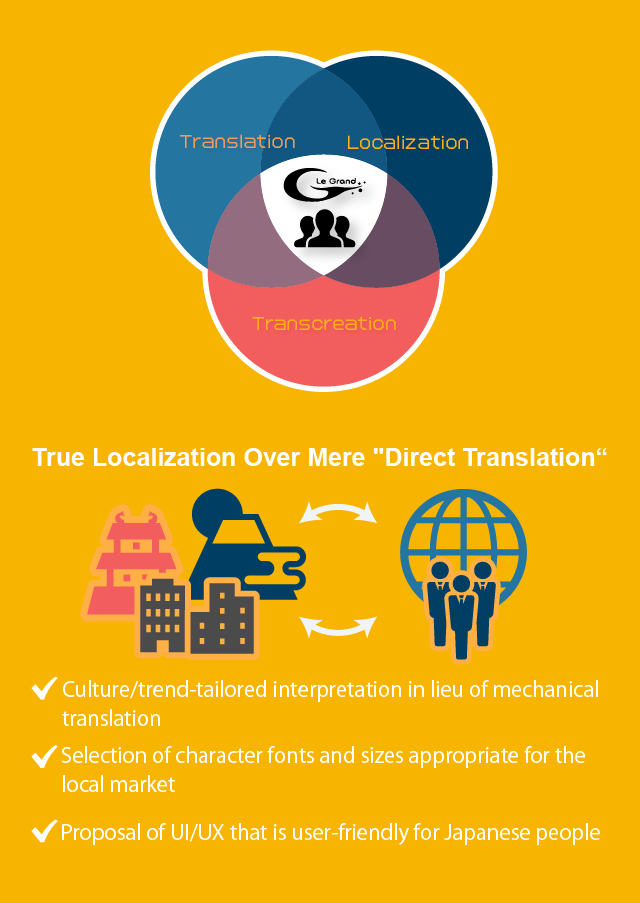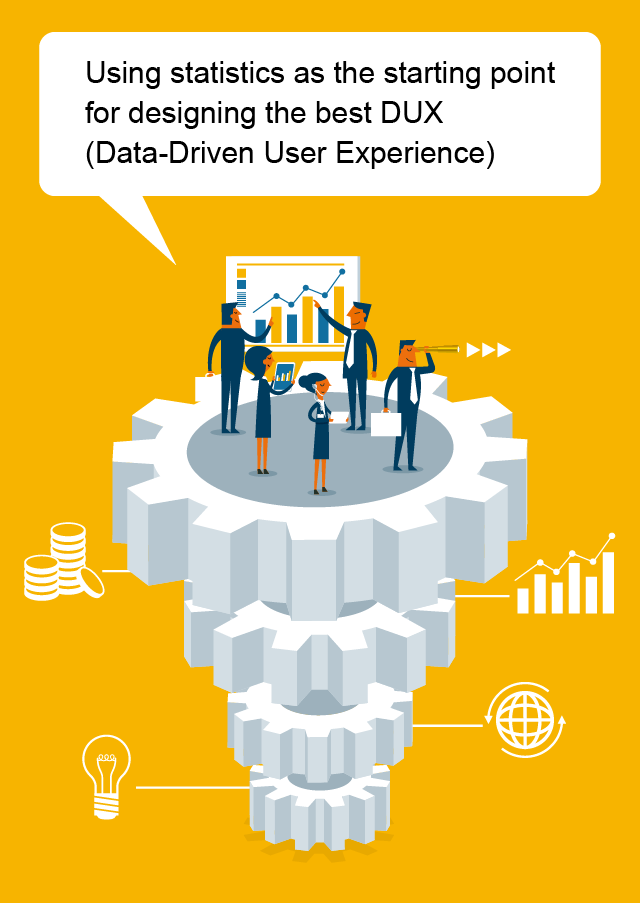 Designing User Experience
While it is important to create a user experience design that is easy for anyone to both see and use, that alone is not enough to provide such experiences in the most ideal fashion possible. 
The ultimate user experience is signified by a proper understanding of each person's preferences, needs and situations as an "individual customer" in order to provide optimum services, products and information with perfect timing.
Here at Le Grand, we primarily utilize user/market studies to properly organize data so that we can promote the design and development of websites, applications and/or services. 
It is our belief that utilizing the power of "data x design" to provide first-line hospitality is what true digital transformation is all about.
Data-driven, Yet Still Creative
Le Grand is a boutique consulting firm established by management personnel from the former Overture Services, Inc. (currently "Yahoo!")
We at Le Grand have a well-established reputation for methods and techniques which focus on thorough data reading and user experience to resolve issues faced by our clients.
Based in both Tokyo and Los Angeles, we at Le Grand have provided a variety of marketing services to companies both in and outside of Japan ever since our company was founded.